Proprietary Antares chip
The Tersus BX50C uses a completely independently designed and developed Antares chip and a mature 55nm process with excellent power management.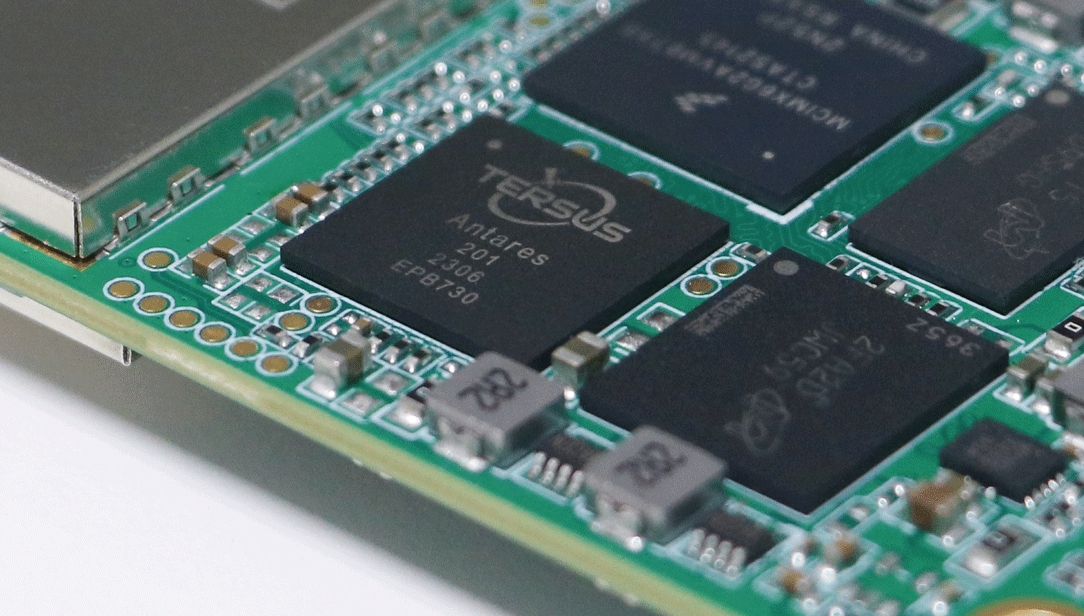 Advanced algorithms
Using the advanced anti-interference algorithms, interfering signals can be monitored in real time and automatically filtered out.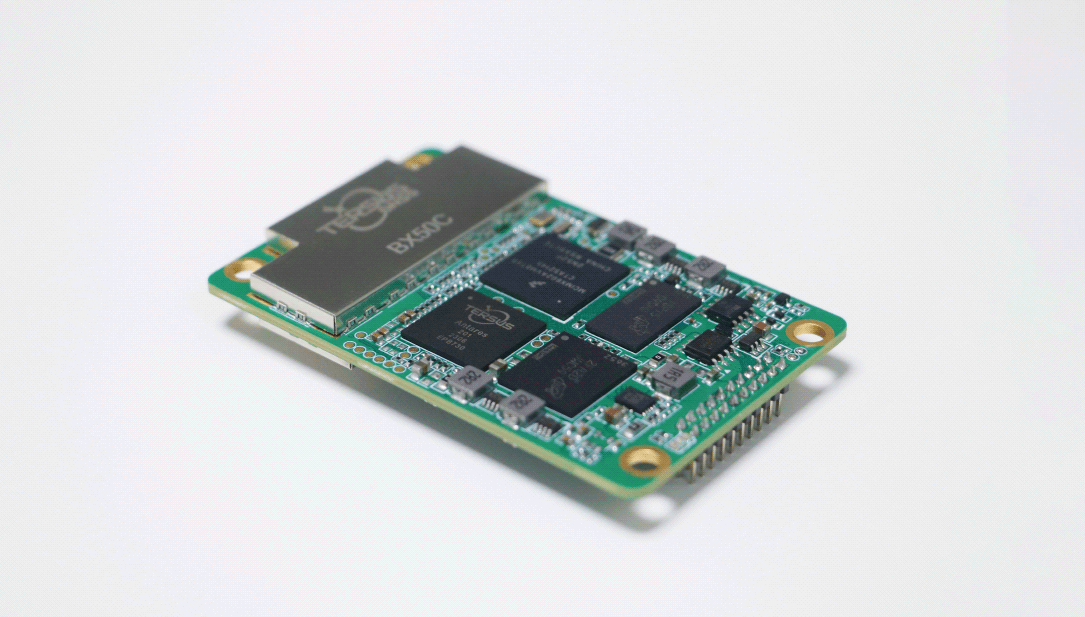 All current GNSS constellations
BX50C tracks all current GNSS constellations including GPS, GLONASS, Galileo, Beidou, QZSS, SBAS, and IRNSS.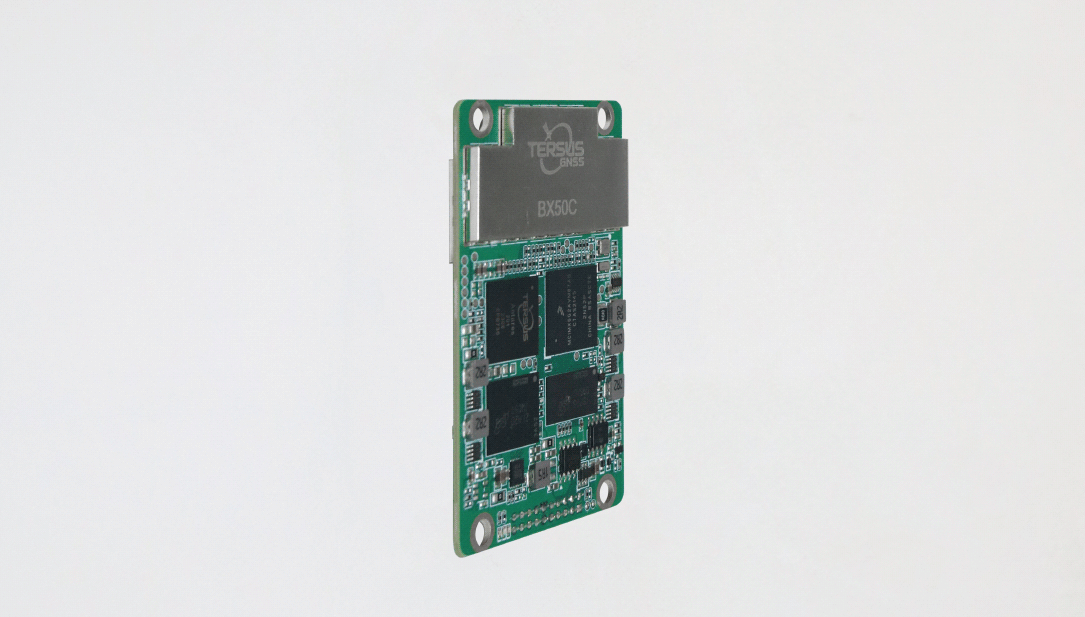 Centimetre positioning accuracy
Equipped with the latest Tersus GNSS ExtremeRTK™ technology, BX50C provides centimetre-level positioning accuracy, improving the continuity and reliability of RTK solutions even in challenging environments.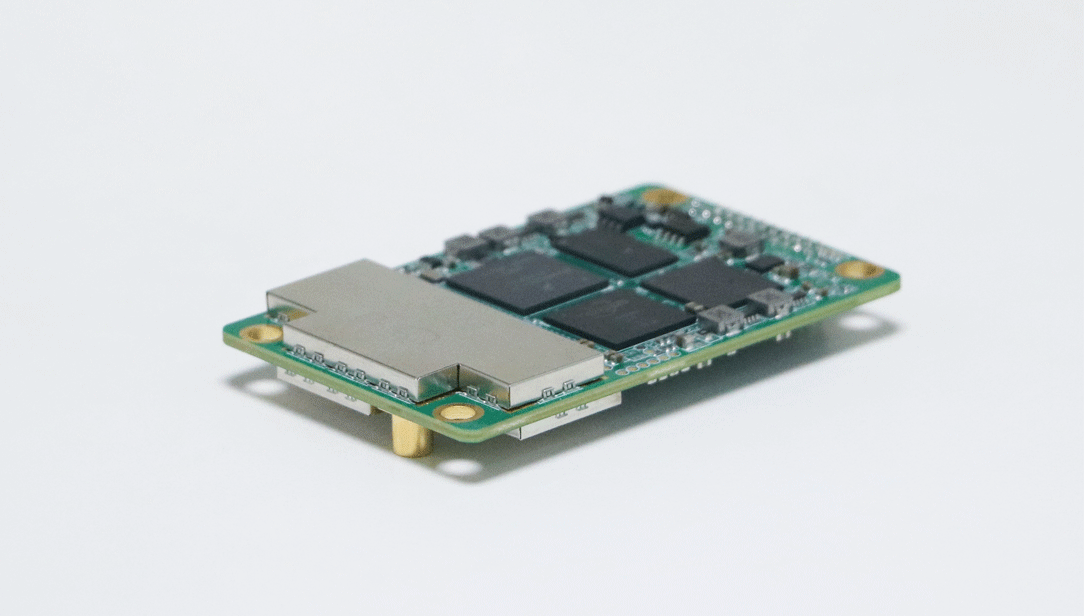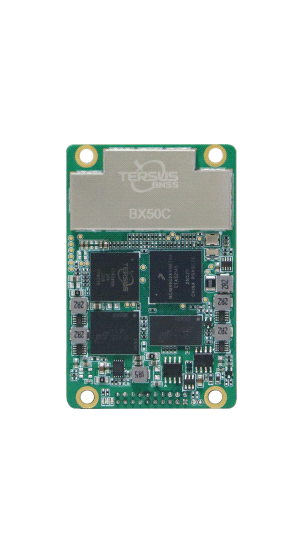 Supports multiple constellations and frequencies -GPS L1 C/A, L1C, L2C, L2P, L5C -GLONASS L1OF, L1OC, L2OF, L2OC, L3OC -BeiDou B1I, B2I, B3I, B1C, B2a, B2b -Galileo E1, E5a, E5b, E5AltBOC, E6 -QZSS L1 C/A, L1C, L2C, L5C -SBAS L1 C/A, L5 -IRNSS L5
Supports 1792 channels
Centimeter-level position accuracy
Flexible interfaces such as COM, USB, CAN
Supports PPS output and event mark input
Low power consumption
Supports up to 20Hz RTK solution updates and raw data output
Sign up for free demo and trial
Sales Inquiry