Powering

Streamlining

Transforming

Revolutionizing
October 2014
Tersus GNSS Inc. established
May 2015
BX303 GNSS RTK Board developed
December 2015
BX305 GNSS RTK Board developed
April 2016
BX306 GNSS RTK Board developed
May 2016
Exhibited at 2016 China Satellite Navigation Conference
October 2016
BX316 GNSS RTK Board with Heading developed
December 2016
TX204/TX306 Portal GNSS RTK Receivers developed
January 2017
Tersus GNSS United States established
March 2017
NeoRTK GNSS RTK Survey Systems developed
April 2017
INS-T-306 Inertial Navigation Systems developed
May 2017
Exhibited at 2017 China Satellite Navigation Conference
June 2017
AG960 AutoSteer Systems developed
July 2017
BX316R GNSS PPK Boards developed
August 2017
BX306Z, BX316D GNSS RTK Boards developed
September 2017
Exhibited at 2017 InterDrone in United States
September 2017
Exhibited at 2017 InterGEO in Germany
November 2017
Tersus GNSS Australia established
February 2018
Exhibited at 2018 IGNSS in Australia
March 2018
Tersus David GNSS Survey Receiver developed
April 2018
Exhibited at 2018 AUVSI XPOENTIAL in United States
May 2018
Exhibited at 2018 China Satellite Navigation Conference
July 2018
AG980 AutoSteer Systems developed
October 2018
Exhibited at 2018 InterGEO in Germany
BX316 GNSS RTK Board with Heading
Company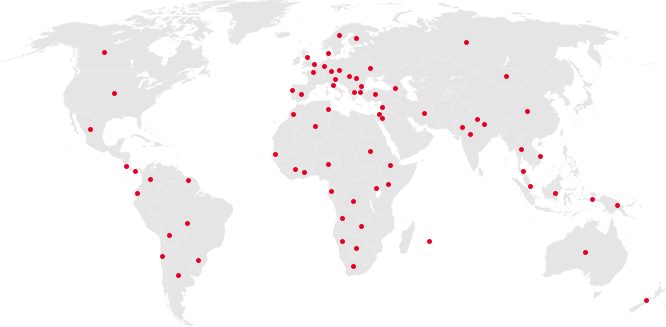 Tersus GNSS in a Nutshell
Year of Establishment: 2014 

Tersus GNSS Australia
Address: Suite 58/11 Wilson St, South Yarra VIC 3141
Tel: +61 3 9018 5598

Tersus GNSS United States
Address: 809 San Antonio Rd, Suite 10, Palo Alto CA 94303-4634, United States
Contact: sales@tersus-gnss.com
Tel: +1 616 439 0961

Tersus GNSS China
Address: No. 666 Zhangheng Road, Pudong Shanghai, PR China
Contact: sales@tersus-gnss.com
Tel: +86 21 5080 3061
Vision
More Precision. Better Life.
Mission
Shape the future of GNSS applications by creating centimeter-accurate & affordable positioning technologies for our customer and ecosystem partners.
Affordable Centimeter Precision for Everyone
Tersus is a leading Global Navigation Satellite System (GNSS) solution provider. Our offerings and services aim to make centimeter-precision positioning affordable for large-scale deployments.

Founded in 2014, we have been pioneers in design and development GNSS RTK products to better cater to the industry's needs. Our portfolios cover GNSS RTK, PPK OEM boards & receivers, David GNSS Survey Receivers, NeoRTK [GNSS survey systems], MatrixRTK [GNSS CORS systems], AG autosteer systems and inertial navigation systems.

Designed for ease of use, our solutions support multi-GNSS and provide flexible interfaces for a variety of applications, such as UAVs, surveying, mapping, precision agriculture, lane-level navigation, construction engineering, and deformation monitoring.
Why Choose Tersus GNSS?
Market insights inform our innovation strategies. In this new era, where complex, autonomous machines and systems drive the global economy and can appear indistinguishable from living things, there has never been a more important time to think about the essentials of businesses. Transformative approaches are adopted to improve how we work and live. Critical insights are applied to exploit emerging market trends.
What are the new markets built and what are the new businesses developed while the GNSS innovation is accelerating?
Will the rising of unmanned aerials vehicles create more exceptional customer experiences?
Will farmers increase productivity with autonomous tractors?
Will surveyors who equip with latest-generation tools gain competitive advantages?
How can taking up innovative technologies reduce economic risks?
Our leadership teams explore all relevant aspects of global markets. From traditional industries, such as surveying and mapping to recently emerging opportunities including unmanned systems, robotics and precision agriculture, we can dedicate ourselves to understanding your business needs.
Learn More
>
Spolier Alert
Explore Our Technology Perspectives