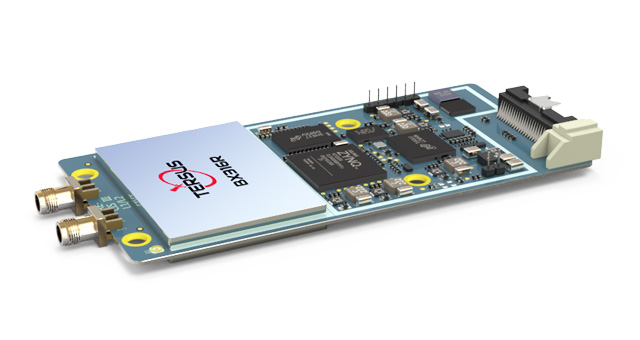 The BX316R is a GNSS Post Processing Kinematic (PPK) board for accurate positioning. It supports raw measurement output from two antennas. In-built 4GB memory makes it convenient for users to collect data for post processing. Coupled with Tersus AX3702/AX3703 GNSS antennas, this receiver can output stable measurements even in harsh environmental conditions.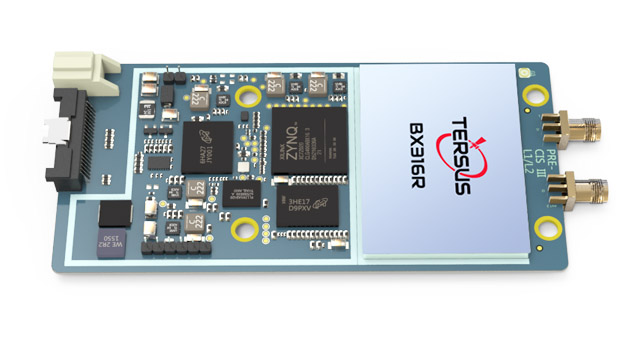 The BX316R has versatile interfaces for a number of applications, such as precision navigation, precision agriculture, surveying, and UAVs. A standard connector makes it easy to integrate the receiver with other devices.
Features
Specifications
Documents
Videos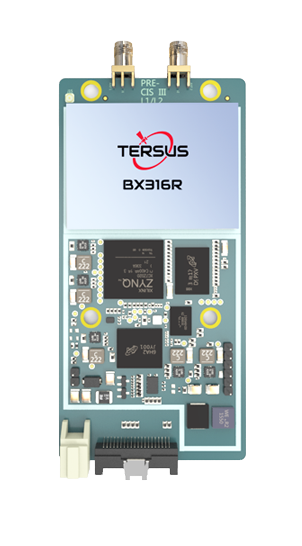 Supports measurements output
- GPS L1/L2, GLONASS L1/L2, BeiDou B1/B2 from primary antenna
- GPS L1/GLONASS L2 or GPS L1/BeiDou B2 from secondary antenna
Supports 384 channels
Supports in-built 4GB memory, which makes data collection easy
High integration System-on-a-Chip (SoC) solution
Supports PPS output and event mark input
Serial ports with LVTTL or RS232
External antenna inputs through SMA connectors
Single Antenna
GPS L1/L2
GLONASS L1/L2
BeiDou B1/B2
Dual Antenna
Primary: GPS L1/L2, GLONASS L1/L2
Secondary: GPS L1, GLONASS L2
or
Primary: GPS L1/L2, BeiDou B1/B2
Secondary: GPS L1, BeiDou B2
Single Point Positioning Accuracy (RMS)
PPK Positioning Accuracy (RMS)
Observation Accuracy (zenith direction)
&nbsp&nbsp&nbsp&nbsp&nbsp- Cold Start
<50s
&nbsp&nbsp&nbsp&nbsp&nbsp- Warm Start
<30s
Timing Accuracy (RMS)
20ns
Velocity Accuracy (RMS)
0.03m/s
Initialization (typical)
<10s
Initialization Reliability
>99.9%
Power Consumption (typical)
3.5W
Active Antenna Input Impedance
50Ω
Antenna Connector
SMA female x2
COM Baud Rate
Up to 921600bps
Operating Temperature
-40℃ ~ +85℃
Storage
In-built 4GB memory
Correction
RTCM 2.x/3.x/CMR/CMR+
Output
NMEA-0183; Tersus Binary Format
Log & Command Compatible
NovAtel Protocol
Serial Ports
LVTTL x2 or RS232 x2
USB Ports
USB 2.0 device x1
CAN Ports
LVTTL or ISO/DIS 11898 x2 *
Ethernet
10/100M Base-T x1 *
Remarks:
* This port's function is related to firmware version.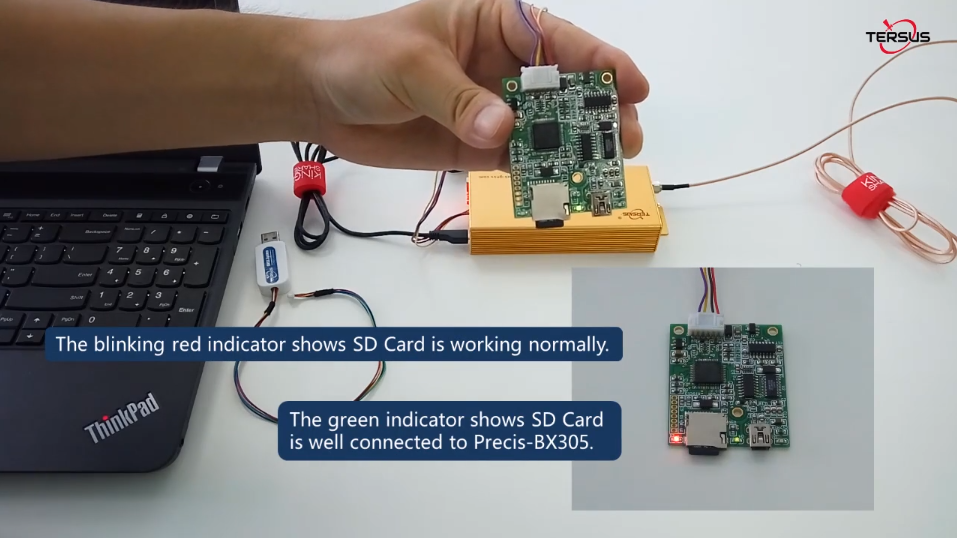 Log data with external data logger