TheDuck™ floats, and the Depth fixes.
Versatile Small USV
Experience exceptional versatility with TheDuck™, a small USV designed for precise bathymetric surveys of lakes, inland rivers, and coastal areas.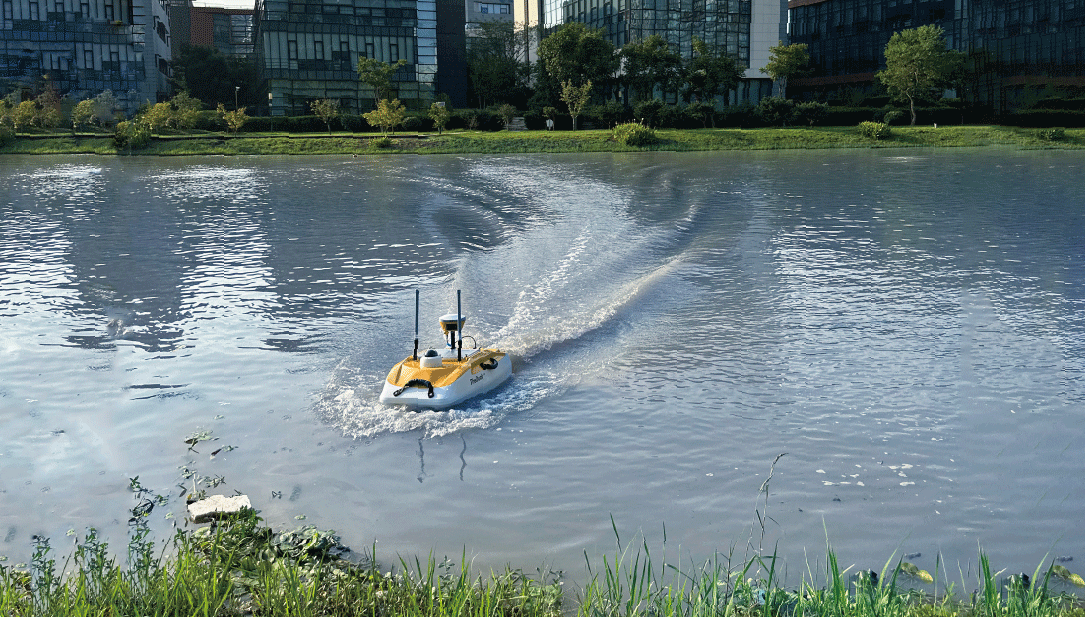 Expanded Capabilities
Maximize TheDuck™'s potential by equipping it with the Oscar/Oscar-TAP/Luka GNSS receiver, unlocking a wider range of applications. Equipped with an Oscar-TAP GNSS receiver and implement the PPP function, TheDuck™ shows high performance in areas with no or very poor network coverage.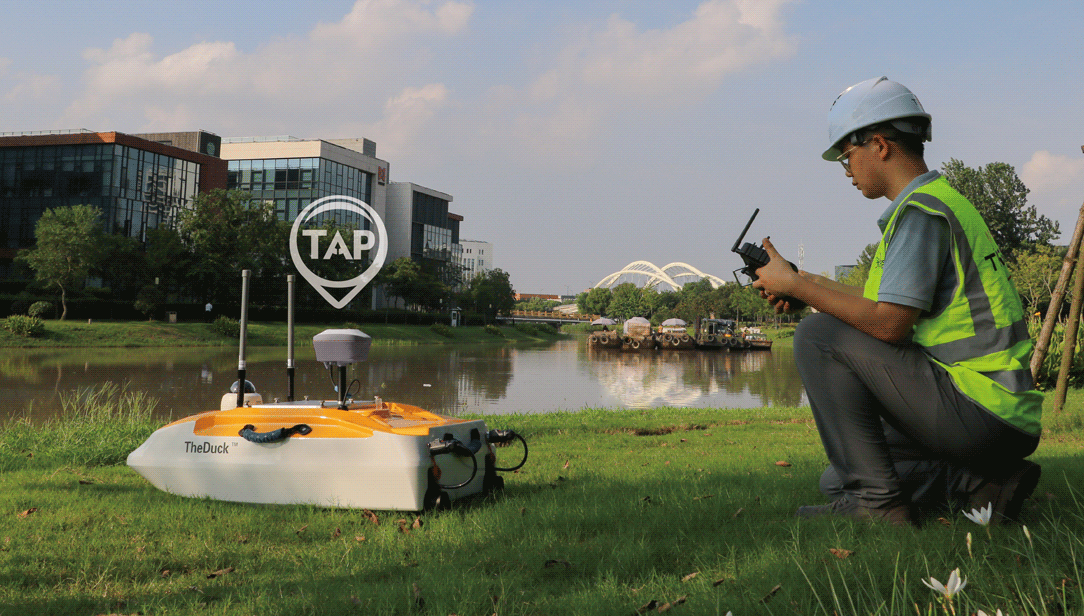 Enhanced Safety
Equipped with two plug-in mental ducted propellers, TheDuck™ effectively reduces the risk of entanglement with fishing nets, water plants, and surface debris, enhancing operational safety.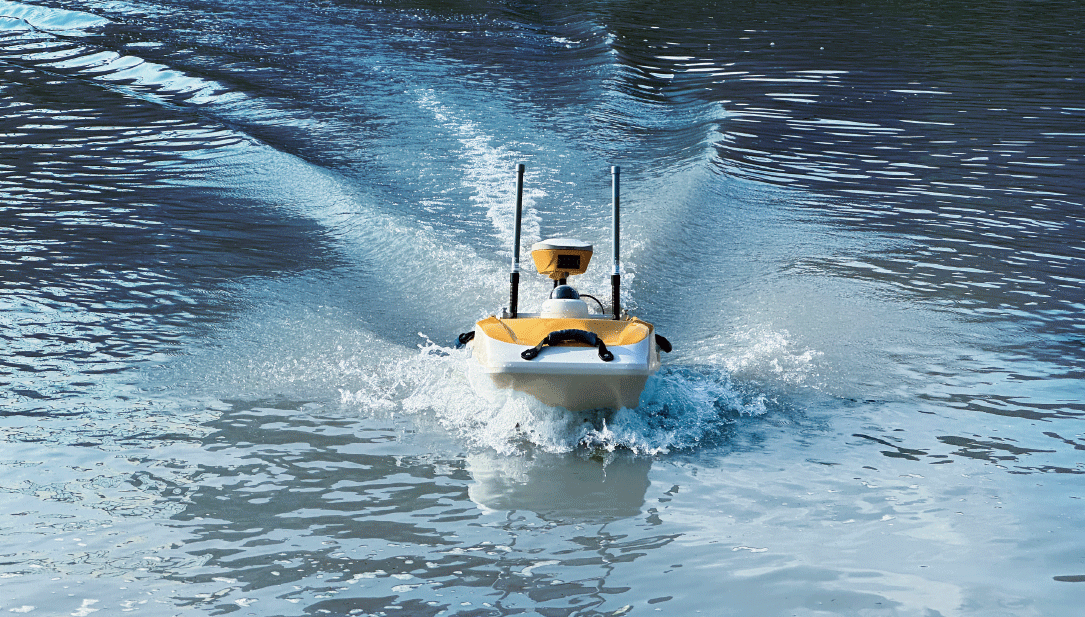 Effortless Operation
Simplify your project with one-man operation throughout the entire process. From on-site transport to installation, operation, and data collection, TheDuck™ offers convenience and efficiency.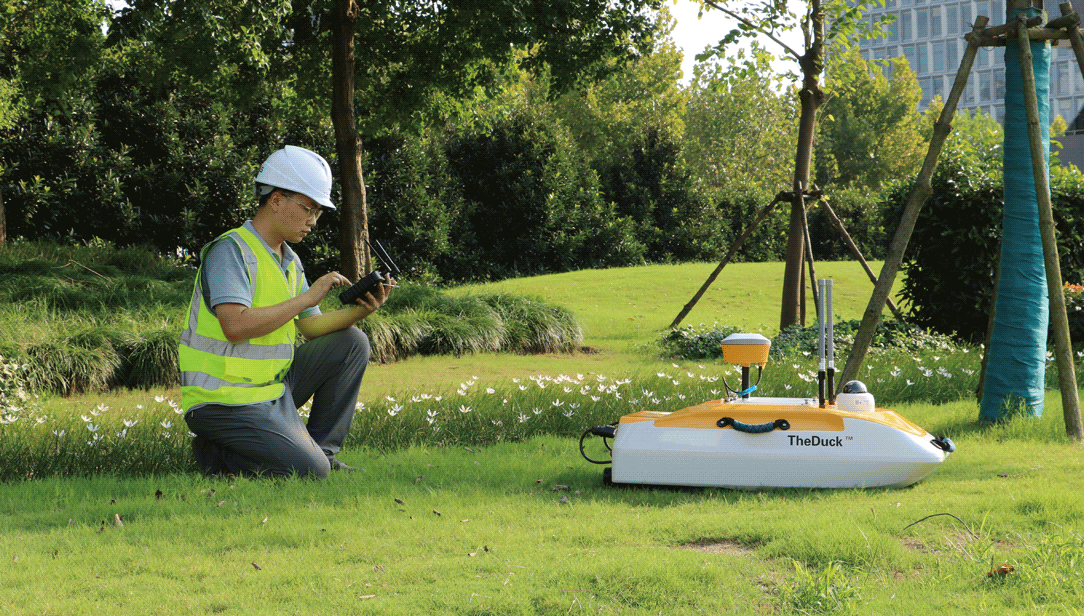 Optional Echo Sounder
TheDuck™ is equipped with a built-in single-beam echo sounder (100 meters@455 kHz or 300 meters@200 kHz).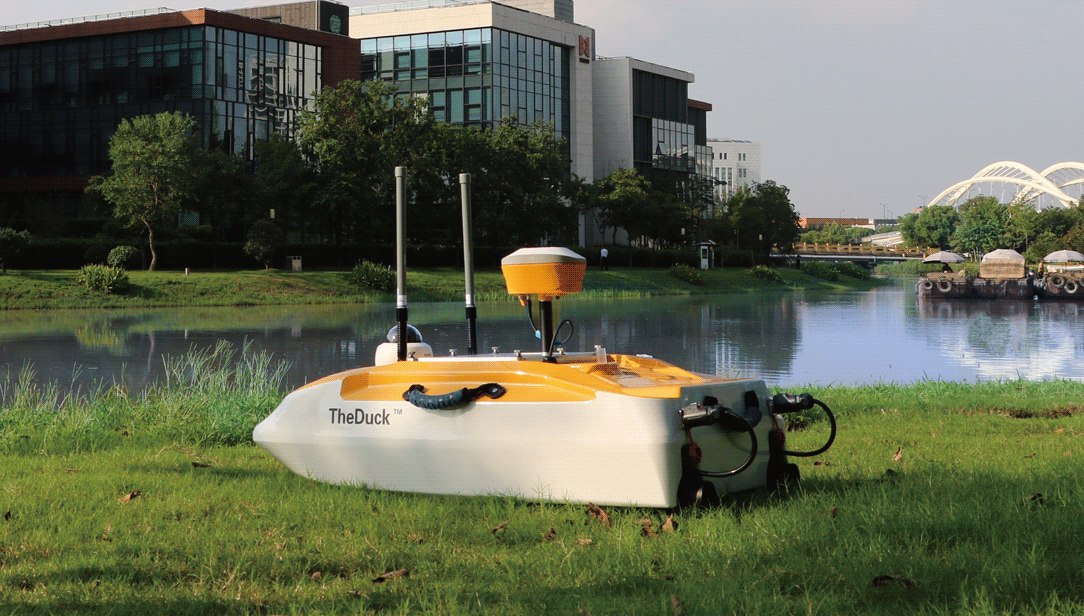 Unmatched Performance
TheDuck™ boasts a lightweight, strong, and stable M-shaped design with a hull made of polymer
PP alloy, ensuring optimal performance in various environments.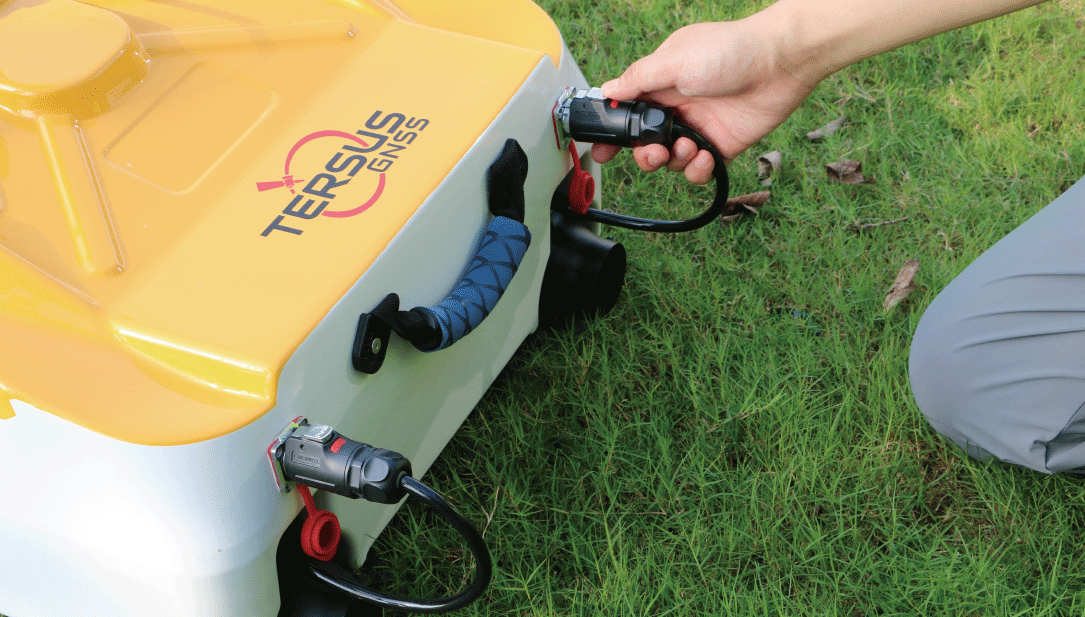 Seamless Data Transmission
Enjoy enhanced data transmission capabilities with TheDuck™'s two omnidirectional dual 2.4GHz RF antennas. Transmit data over longer and more stable distances (up to 2km), with auto-return functionality in case of signal loss.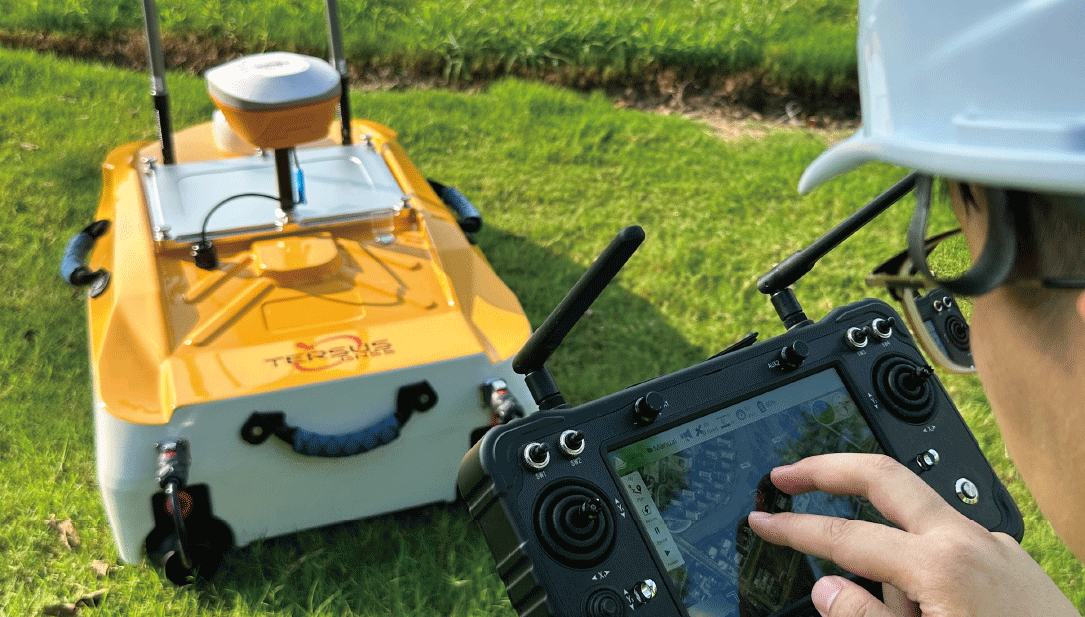 Real-time Data Management
Powered by Android-based software, TheDuck™ provides real-time data display and automatic data recording, ensuring seamless job execution and efficient data management.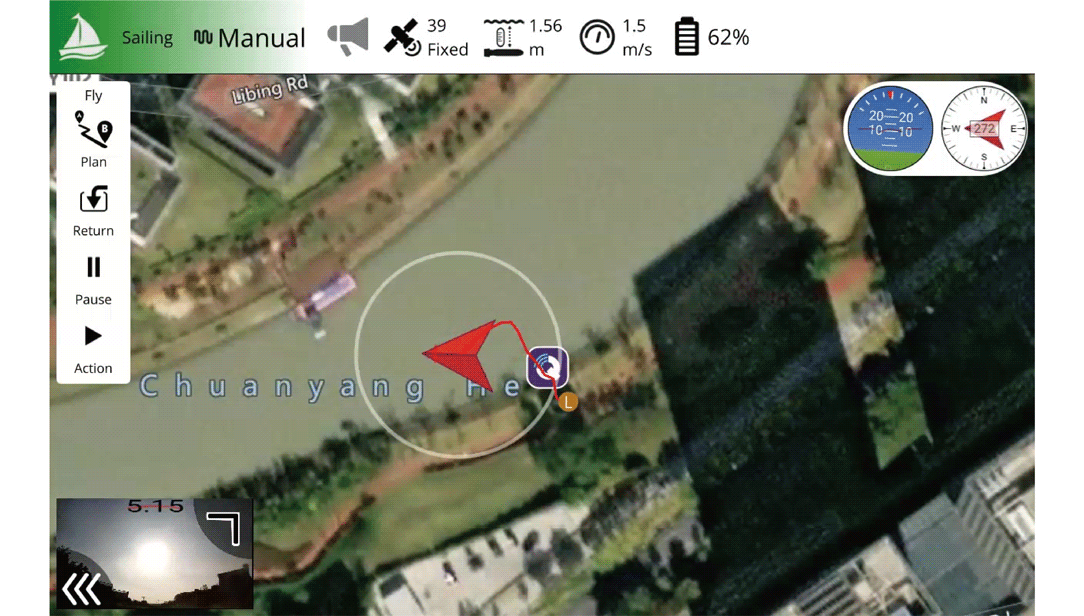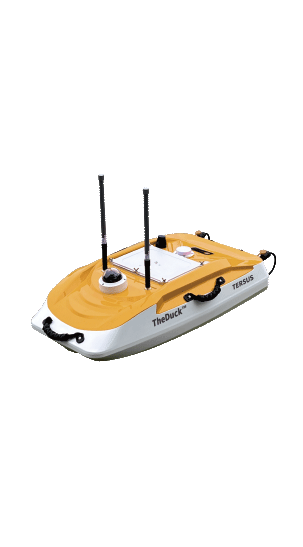 Android/Windows operating system
Manual or Auto-Pilot navigation
Portable echo sounder: Automatically record data without PC & Retain original analog signal
Integrated communication system
RTK/PPP centimeter level positioning
Remote control: Real-time display& Control distance up to 2KM
Sign up for free demo and trial
Sales Inquiry