Starting today, you got a new choice of controller!
--Tersus TC50 Controller!
---
The TC50 Controller is a rugged multifunctional data controller with design of 5 inch sunlight readable HD touch screen and an alphanumerical keypad.
Equipped with powerful Octa-core processor and android operating system, it is perfect to adapt with Tersus survey software.
With professional IP68 rating, it is robust and reliable for outdoor harsh environment. The large capacity lithium battery guarantees more than 10 hours of field working for a whole day of multiple surveying tasks.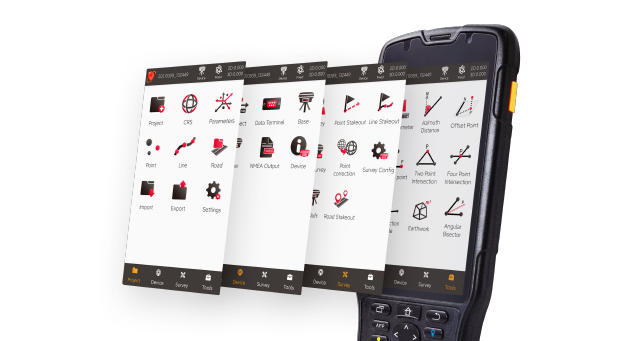 Support
Should you need any technical support, please contact us without hesitation. support@tersu-gnss.com


---
About Tersus GNSS Inc.
Tersus GNSS is a leading Global Navigation Satellite System (GNSS) solution provider. Our offerings and services aim to make centimeter-precision positioning affordable for large-scale deployment.
Founded in 2014, we have been pioneers in design and development GNSS RTK products to better cater to the industry's needs. Our portfolios cover GNSS RTK & PPK OEM boards, David GNSS Receiver, Oscar GNSS Receiver, MatrixRTK [GNSS CORS Systems] and inertial navigation systems.
Designed for ease of use, our solutions support multi-GNSS and provide flexible interfaces for a variety of applications, such as UAVs, surveying, mapping, precision agriculture, lane-level navigation, construction engineering, and deformation monitoring.
Sales inquiry: sales@tersus-gnss.com
Technical support: support@tersus-gnss.com