Tersus GeoBee
The Tersus GeoBee is a dedicated and cost-effective solution to transmit or receive Ntrip corrections. With Tersus Ntrip Caster Service, Ntrip Modem and David Receiver, the GeoBee opens the possibility for users to transmit Real Time Kinematic (RTK) corrections via Internet (Ethernet or 2G/3G/4G) in a simple, user-friendly way, just using a SIM card or Ethernet cable without any need of a static IP. GeoBee can also work as GNSS Rover to receive RTK corrections from Tersus Ntrip Caster or any CORS service.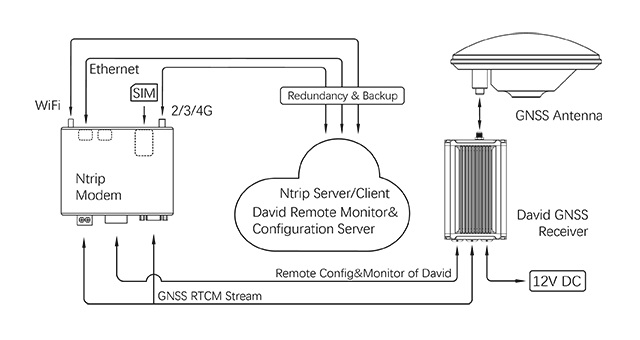 Mode Options
Ntrip server mode: use David GNSS receiver to create a base station. This temporary base or CORS are for surveying, agriculture, UAV, machine control, and etc. It is also ideal for deformation monitoring. Tersus GNSS Inc. provides Ntrip Caster to transfer data.
Ntrip client mode: connect David or other Tersus GNSS receivers to Tersus Ntrip Caster or any Ntrip/CORS service. David is mainly used for surveying, and also used as a GNSS sensor in various applications, such as mobile mapping, UAV, machine control, agriculture, and etc.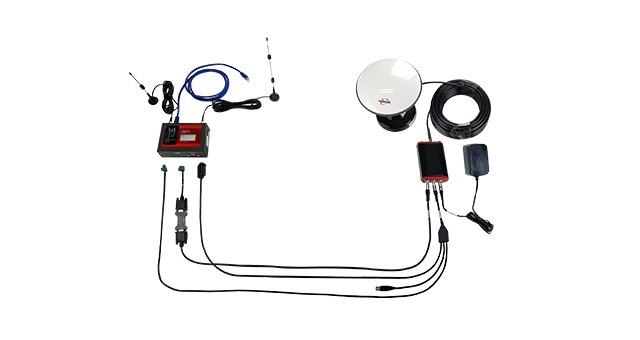 Features
In the Box
Documents
Videos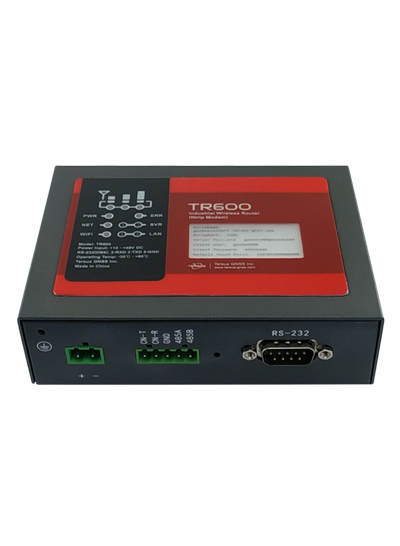 Supports multiple constellations & frequencies
- GPS L1/L2
- GLONASS L1/L2
- BeiDou B1/B2
Support 384 channels
Supports RTCM2.3/3.x, CMR, CMR+ corrections
Supports 4GB internal storage
Rapid RTK integer ambiguity resolution
Supports stable, high-precision measurement output
Supports Ethernet is default while 2G/3G/4G is hot standby
1 x AX3702 GNSS antenna
1 x TNC-J to SMA cable 25m
1 x David GNSS Receiver
1 x Bottom Plate for Fixing David
1 x COMM1-Bluetooth module
1x Travel Adapter GN901E/GN901G/GN901A
1 x DC-2pin AC Power Adapter with 1.2m cable
1 x COMM2-7pin to TR600-DC-2pin & DB9 female & USB cable
1 x COMM1-7pin to DB9 male cable
1x RS232 to RS485 converter
1x DB9 female to TR600-RS485-5pin cable
1 x USB Type A Female to USB (Micro+Type C) OTG cable
1 x DB9 Female to USB Type A Male converter cable
1 x Ntrip Modem TR600
1 x Bracket & Slide for TR600
1 x 4G antenna for TR600
1 x Wi-Fi antenna for TR600
2 x Ethernet cable 1.5m
1 x carrying case
1 x warranty card
1 x Quick Start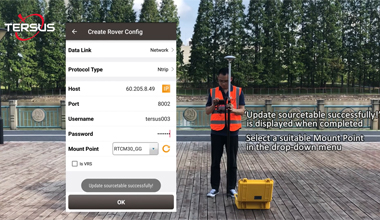 David Quick Start Video - David Rover Working with CORS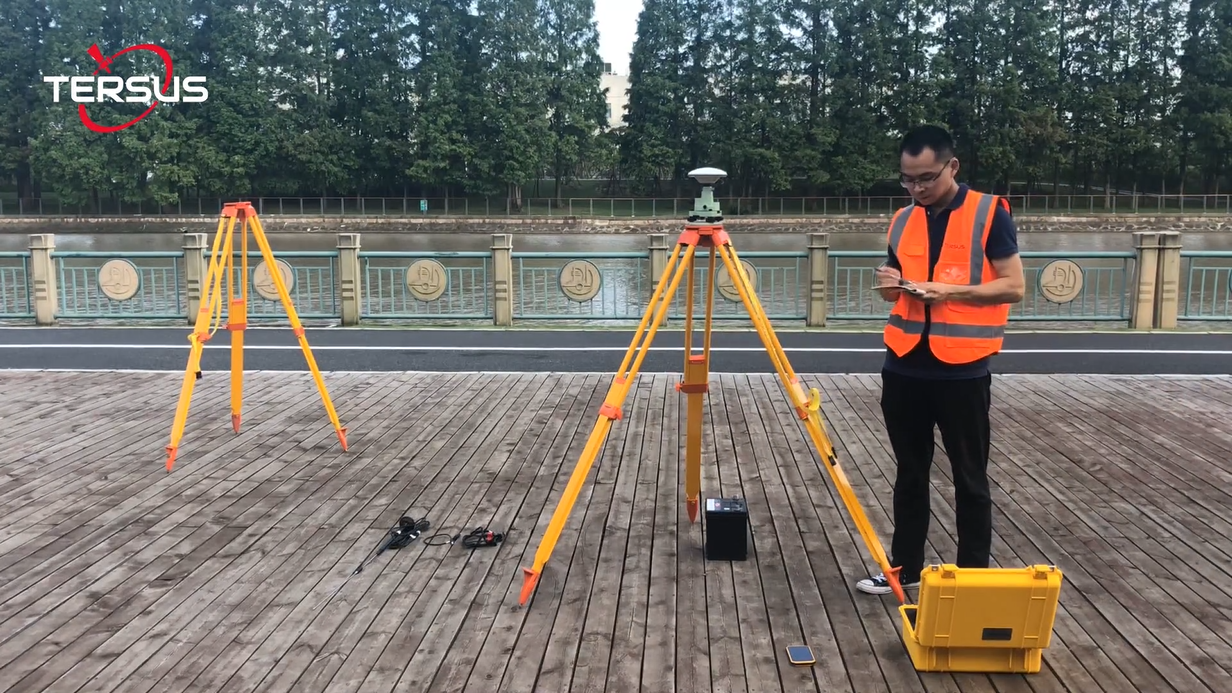 David Quick Start Video - 2W Radio Working Mode (Base and Rover Setup)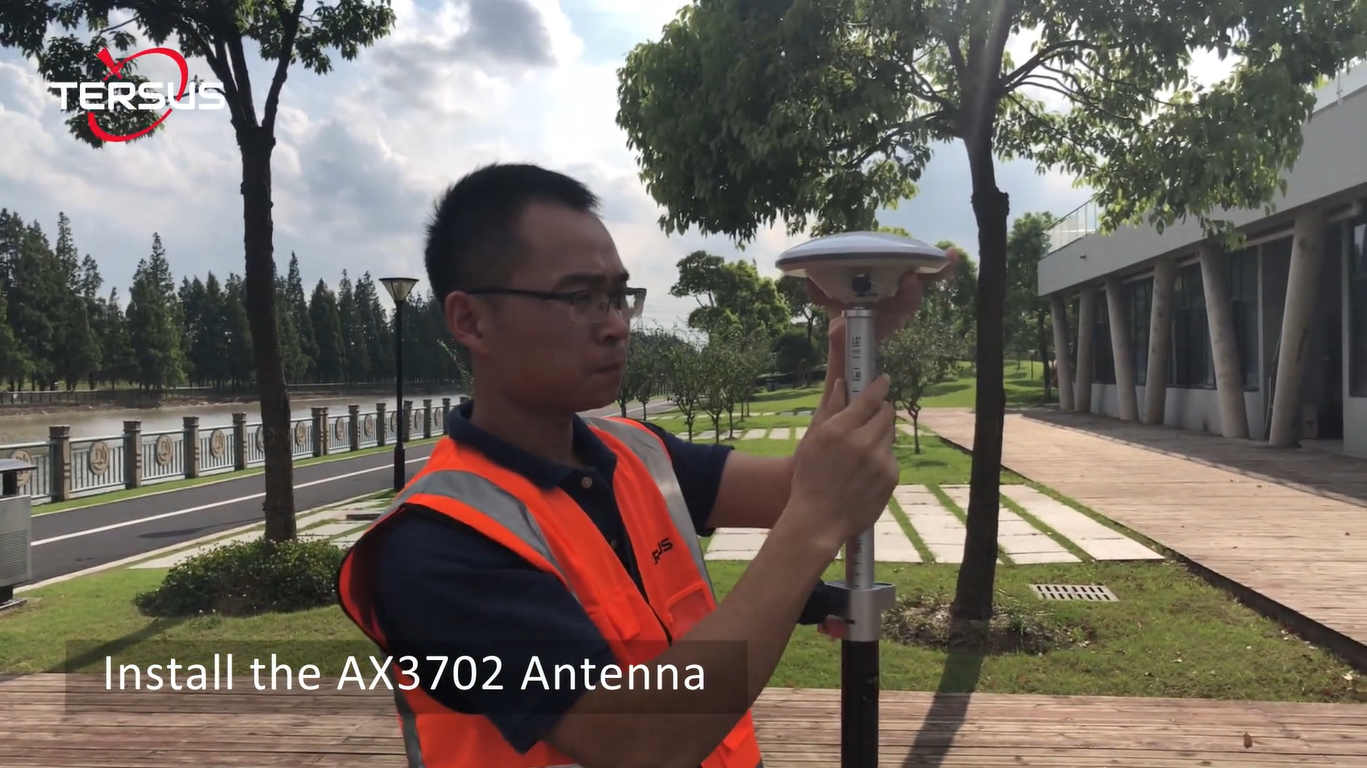 David Quick Start Video - Point-to-Point Working Mode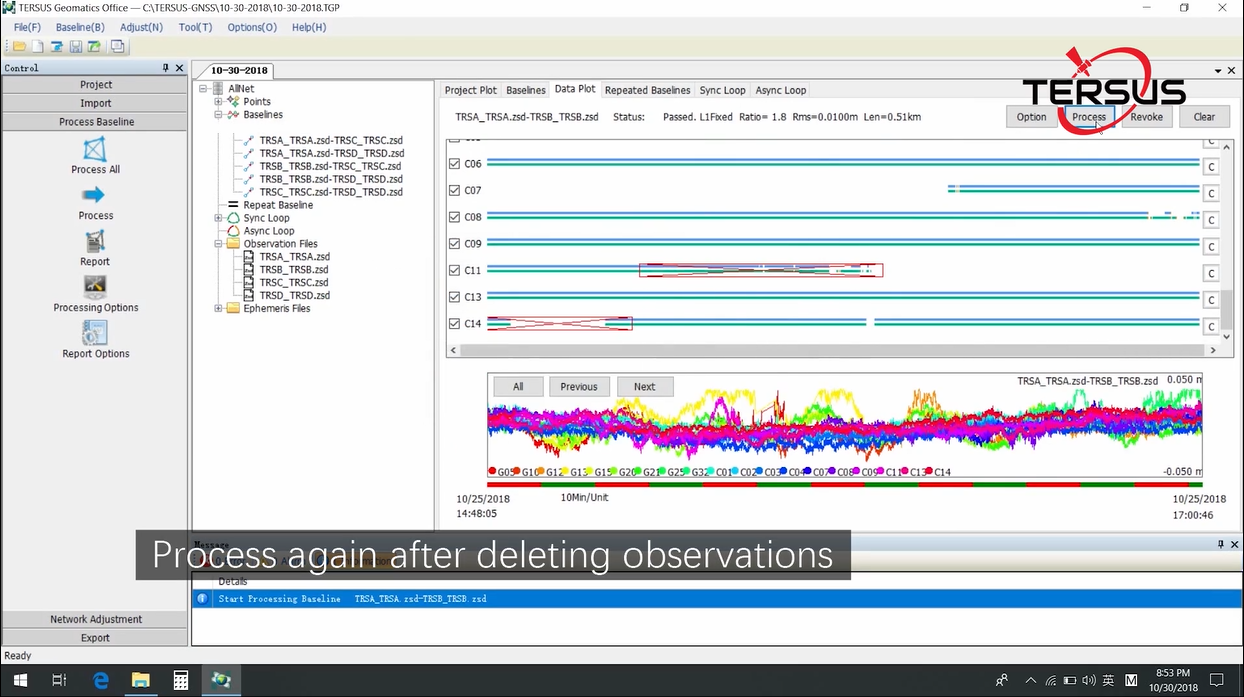 David Quick Start Video - Static Surveying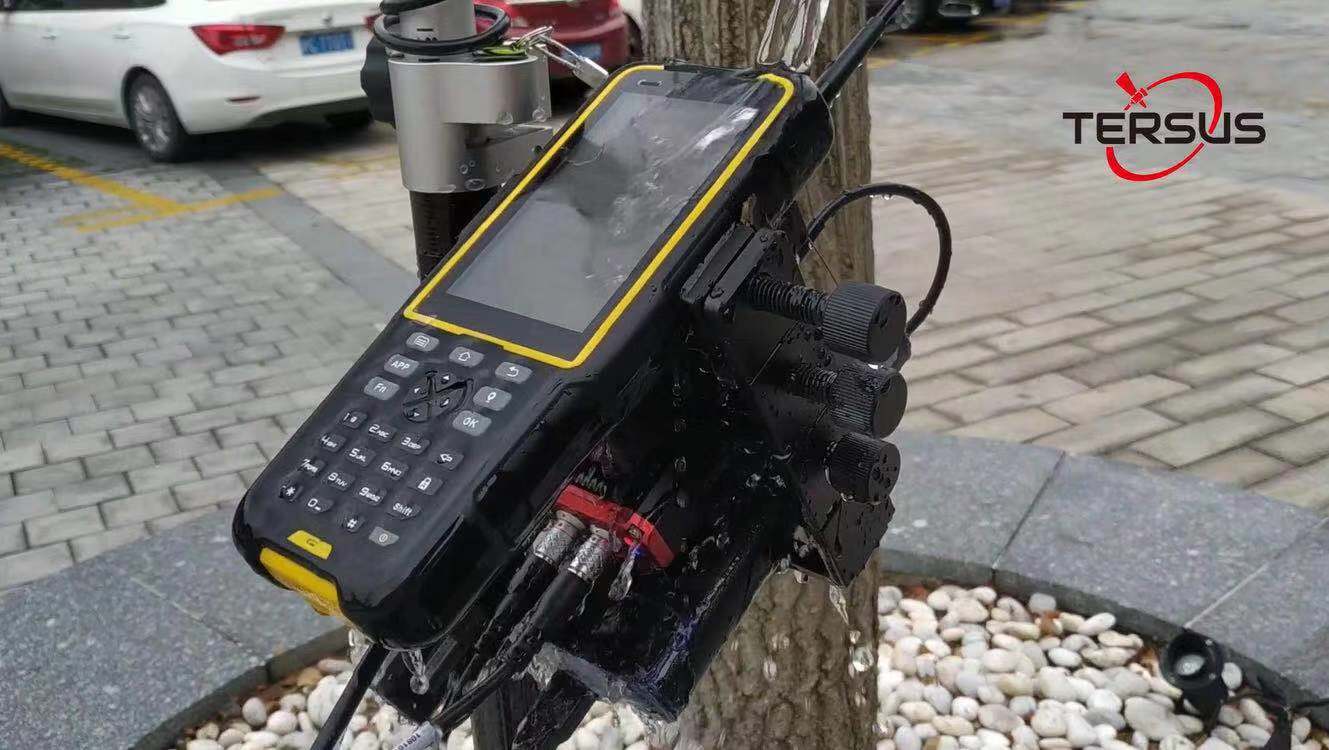 David GNSS RTK Receiver Demo Video - Waterproof Demonstration
Sign up for free demo and trial
Sales Inquiry