New dealer Announcement in Russian Federation: RRC

Recently Tersus GNSS signed a partnership agreement with RRC, a general IT solutions distributor. Under the terms of the deal, Tersus GNSS solutions can spread through an extensive network in Russia and the CIS.

Through this cooperation, Tersus will provide the following services in the Russian area: GNSS receivers of the Oscar series, modular GNSS solutions of the David series, multifunctional controllers of the TC series on Android OS, the OEM GNSS boards and a wide range of accessories.

RRC is a professional distributor based in Moscow and St.Petersburg. It was founded in 1992 and is currently one of the largest distributors in Russia. They supply equipment in the field not limited to data collection and automatic identification, data transmission, infrastructure solutions, information security and cloud technologies. RRC has more than 6,000 company partners. Their goal is the maximum availability of modern information technologies for all partners in all countries where they work and plan to be.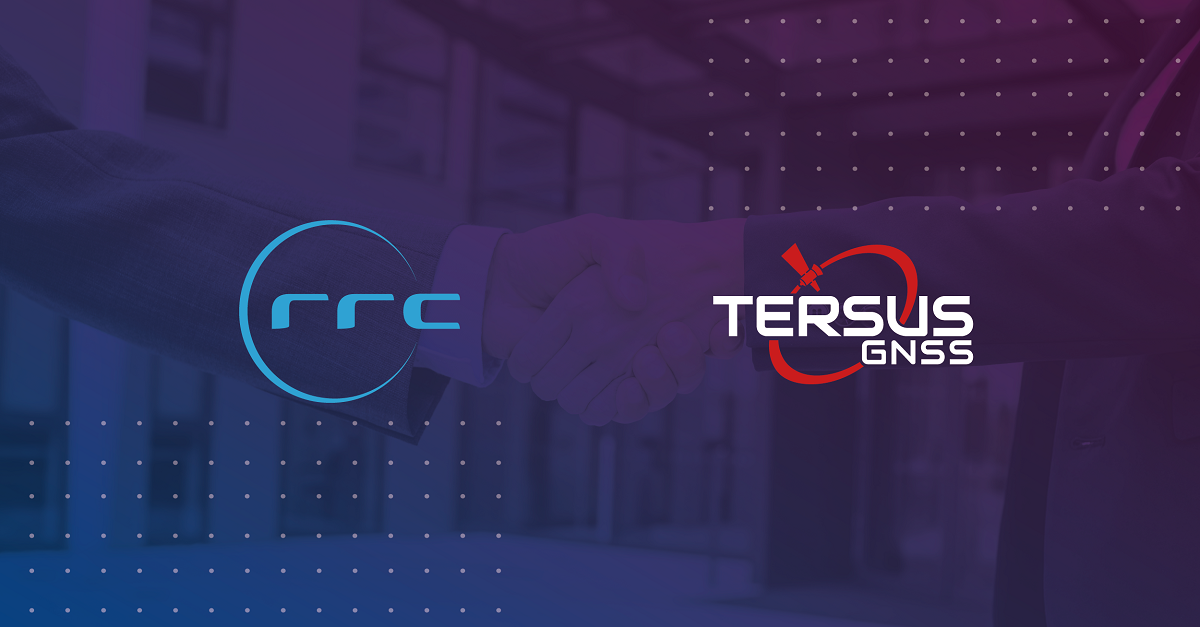 Arseniy Shevchenko, RRC AutoID Geospatial Business Development Manager, said, "RRC is pleased to cooperate and promote new Tersus GNSS brand in the Russian market and the CIS countries. Tersus equipment meets all modern challenges and will be able to offer various possibilities, taking into account its own developments. The need for new solutions is now higher than ever, especially after many brands have left the market. The end user will have access to various modifications of GNSS receivers, controllers, field and office software, warranty and post-warranty service, operational technical support. We are confident that our cooperation will help customers choose high-precision solutions at affordable prices."

"Very excited that together with Tersus RUS LLC we signed an agreement with the Russian RRC Group to promote Tersus products to Russian-speaking countries. Tersus has the core technology and a complete high-precision positioning algorithm, which enables us to continuously meet the high specification requirements of different users, which is different from other manufacturers. High-precision products are used in surveying and mapping, construction machinery, high-precision agricultural machinery and future autonomous driving. We believe that these products have a wide range of usage scenarios and market space in Russian-speaking countries. The collaboration between RRC and Tersus is bound to have a very successful outcome." Tersus GNSS Inc. Founder and CEO Xiaohua Wen added.




---
About Tersus GNSS Inc.
Tersus GNSS is a leading Global Navigation Satellite System (GNSS) solution provider. Our offerings and services aim to make centimeter-precision positioning affordable for large-scale deployment.
Founded in 2014, we have been pioneers in design and development GNSS RTK products to better cater to the industry's needs. Our portfolios cover GNSS RTK & PPK OEM boards, David GNSS Receiver, Oscar GNSS Receiver, MatrixRTK [GNSS CORS Systems] and inertial navigation systems.
Designed for ease of use, our solutions support multi-GNSS and provide flexible interfaces for a variety of applications, such as UAVs, surveying, mapping, precision agriculture, lane-level navigation, construction engineering, and deformation monitoring.
Sales inquiry: sales@tersus-gnss.com
Technical support: support@tersus-gnss.com