Tersus Introduces Oscar GNSS Receiver, a brand new generation GNSS RTK system


Shanghai, Nov 26, 2018 - Tersus GNSS Inc. ("Tersus"), a leading provider of centimeter-accuracy GNSS RTK solutions, is bringing surveying applications to next level with the launch of Tersus Oscar, a new generation GNSS RTK system.


"Last year we launched David GNSS Receiver. This year, we are very excited to introduce an advanced version of David, we named it Oscar, " said Xiaohua Wen, Founder&CEO of Tersus GNSS Inc. "Oscar is an all in one GNSS receiver, which can be used as Rover or Base system. Paired with Tersus TC20 Controller or A11 Mobile Terminal, Oscar can more efficiently meet customer application requirements to the optimal surveying solution."

Oscar supports calibration-free tilt compensation function, leveling pole is not required anymore. It has an easy configuration with a 1.3-inch big interactive screen. With an internal high-performance multi-constellation and multi-frequency GNSS board, the Oscar GNSS Receiver can provide high accuracy and stable signal detection.
The high-performance antenna can speed up the time to first fix (TTFF) and improve anti-jamming performance. The built-in large capacity battery can support up to 10 hours of fieldwork. The radio module in the package supports long distance communication. With the rugged housing material, Oscar can be protected from harsh environments.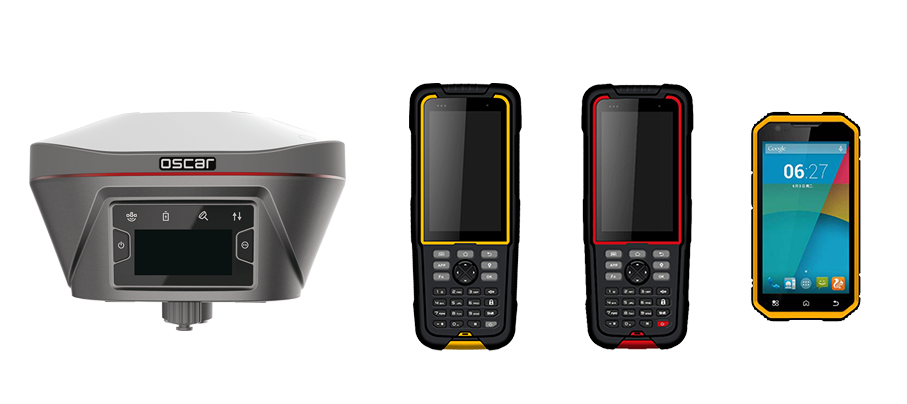 For more product information:
- Oscar GNSS Receiver, click here.
- TC20 Controller, click here.
- A11 Mobile Terminal, click here.
About Tersus GNSS Inc.
Tersus is a leading GNSS RTK solution provider. Our engineers have been pioneers in the design of GNSS products to support high-precision positioning applications.

Our products include GNSS RTK & PPK OEM boards and receivers, as well as integrated solutions such as the David GNSS Receiver,NeoRTK, MatrixRTK, GNSS-aided Inertial Navigation System, and AutoSteer System.
Designed for easy and rapid integration, our GNSS solutions offer centimeter-level positioning accuracy and flexible interfaces for a variety of applications including: unmanned aerial vehicle (UAVs), surveying, mapping, construction engineering, and precision agriculture.
Sales inquiry : sales@tersus-gnss.com
Technical support : support@tersus-gnss.com